Post Event Clean Up in Crossville, TN
Cumberland Cleaners is the trusted name in commercial cleaning services in Crossville, TN including post-event clean-up. With a focus on excellence and meticulous attention to detail, we offer a comprehensive range of cleaning solutions for all types of commercial properties.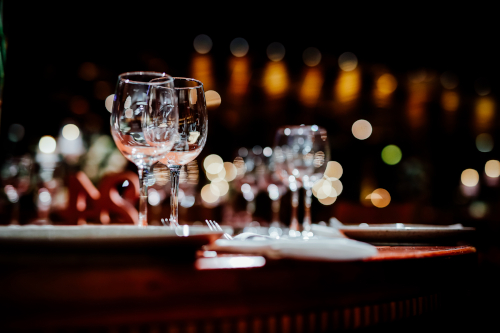 Cumberland Cleaners: Your Top Choice for Post Event Clean Up Services in Crossville, TN
Post-event cleaning involves restoring a venue to its pre-event condition following gatherings such as
concerts
weddings
conferences
holiday parties.
This service is crucial to efficiently tackle the aftermath of an event, which typically includes a considerable amount of waste, spills, and general disorder.
Post Event Cleanup Process
The process begins with waste collection and disposal. Cleaners swiftly remove and properly dispose of trash such as food remnants, decorations, and disposable tableware. This is followed by a thorough cleaning of the floors, which may involve sweeping, mopping, vacuuming, or even shampooing, depending on the venue's flooring type and the extent of the cleaning required.
Attention is also given to restrooms, which are cleaned and sanitized from top to bottom, ensuring they are hygienic and replenished with necessary supplies like soap and paper products. Seating areas, stages, and dining spaces receive a comprehensive clean-up, with surfaces wiped down and disinfected to address any spills or stains.
Additionally, the cleaning team will often engage in the setup and dismantling of event fixtures, ensuring that all elements of the event are accounted for and that the venue is returned to its original state. This can include folding tables, stacking chairs, and removing any temporary structures.
Post-event cleaners are equipped to handle the quick turnaround often required to prepare the venue for its next use, working efficiently to ensure a seamless transition. With a focus on detail and efficiency, post-event cleaning services allow event organizers to focus on their guests and the event experience, confident that the clean-up is in professional hands.
Cumberland Cleaners has the experience to complete post-event cleanup efficiently and quickly. You have better things to do when the event is over. Call us to schedule cleanup and give you peace of mind knowing the job will be done right.
Request Your Construction Cleaning Service
Why Choose Cumberland Cleaners For Your Construction Cleaning Services in Crossville?
Experience and Expertise
Cumberland Cleaners has been a trusted name in the commercial cleaning industry for years. Our team of highly trained professionals possesses extensive experience and expertise in delivering exceptional cleaning services. We understand the specific needs and challenges faced by businesses in Crossville, TN, and are dedicated to providing tailored solutions for all your commercial cleaning needs.
Comprehensive Cleaning Solutions
From routine cleaning to specialized services, Cumberland Cleaners offers a wide range of cleaning solutions to address every aspect of your business's cleanliness. Our flexible packages allow you to choose the services that align with your requirements and budget, ensuring maximum value for your investment.
Cutting-Edge Equipment & Eco-Friendly Practices
Cumberland Cleaners utilizes state-of-the-art equipment and eco-friendly cleaning practices to achieve superior results while minimizing environmental impact. By combining advanced technology with sustainable cleaning methods, We deliver a clean and healthy workspace without compromising on our commitment to the planet.
Customer Satisfaction
The success of Cumberland Cleaners is built on a foundation of customer satisfaction. We prioritize our client's needs and strive to exceed expectations in every aspect of your cleaning service. With our attention to detail, professionalism, and dedication to delivering outstanding results, Cumberland Cleaners has built a reputation for excellence in the Crossville, TN area.
Flexible Scheduling
Recognizing that every business has unique requirements, Cumberland Cleaners offers flexible scheduling options. Whether you need daily, weekly, or monthly cleaning services, we will work with you to create a cleaning plan that fits seamlessly into your business operations. Our team is committed to minimizing disruption and ensuring a smooth and efficient cleaning process.
Remember, a clean and organized work environment not only enhances productivity but also leaves a positive impression on clients and employees. With Cumberland Cleaners as your trusted partner, you can focus on what matters most – growing your business – while we take care of the cleaning.
Why settle for anything less than the best? Choose Cumberland Cleaners for all your commercial cleaning needs in Crossville, TN. Experience our exceptional service, attention to detail, and commitment to customer satisfaction.
Phone Number
+1 (931) 200-9964
Our Address
4025 Lantana Road Crossville, TN 38572
Email
cumberlandcleaners.tn@gmail.com