Janitorial Service in Crossville, TN
Cumberland Cleaners is the trusted name in commercial cleaning services in Crossville, TN,. With a focus on excellence and meticulous attention to detail, we offer a comprehensive range of cleaning solutions for all types of commercial properties.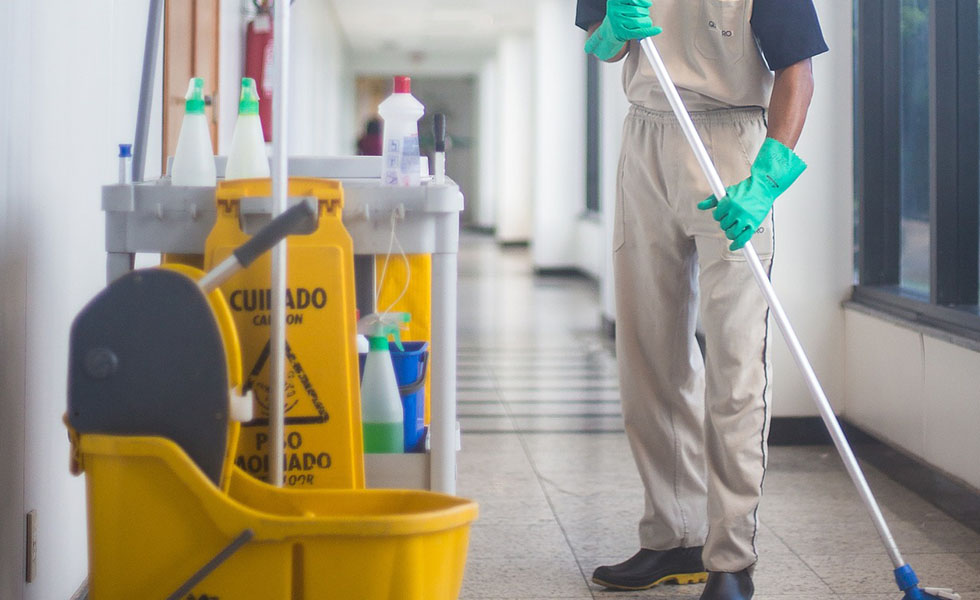 Cumberland Cleaners: Your Top Choice for Janitorial Services in Crossville, TN
Maintaining a clean and well-organized work environment is crucial for any Crossville business. It not only promotes productivity and employee morale but also creates a positive impression on clients and customers. However, keeping up with janitorial tasks can be time-consuming and take away valuable resources from core business activities. That's where professional janitorial services come in. In the bustling business landscape of Crossville, TN, Cumberland Cleaners stands out as the best choice for businesses seeking reliable and exceptional janitorial services. Here's why…
Understanding Janitorial Services:
Janitorial services encompass a wide range of cleaning and maintenance tasks performed by trained professionals to ensure a clean, healthy, and inviting workplace. These services go beyond basic cleaning and extend to the overall maintenance of your business premises.
The Importance of Professional Janitorial Services:
As a business owner, you may wonder why investing in professional janitorial services is necessary. Here are several key reasons:
1. Enhanced Productivity: A clean and organized workspace fosters productivity and efficiency among employees. By outsourcing janitorial tasks, your staff can focus on their core responsibilities, leading to increased productivity and better outcomes.
2. Positive First Impressions: Your business's cleanliness speaks volumes to clients, customers, and potential partners. A well-maintained workplace reflects professionalism, credibility, and attention to detail, leaving a positive and lasting impression on visitors.
3. Health and Safety: Maintaining a clean and hygienic work environment is vital for the health and well-being of your employees. Professional janitorial services ensure proper sanitization, reducing the risk of illness and creating a safe work environment for everyone.
4. Specialized Expertise: Our janitorial service providers have the necessary expertise, equipment, and techniques to handle various cleaning tasks efficiently. We stay updated on the latest industry practices and use eco-friendly products, ensuring high-quality results.
Types of Janitorial Services Offered
Cumberland Cleaners offers a comprehensive range of janitorial services tailored to meet the specific needs of businesses in Crossville, TN. Our services include:
– General Cleaning: Regular cleaning tasks such as dusting, vacuuming, mopping, and restroom maintenance are efficiently handled by our experienced team.
– Floor Care: Cumberland Cleaners excels in floor care, including carpet cleaning, tile and grout cleaning, waxing, and polishing. Our expertise ensures your floors remain immaculate and well-maintained.
– Window Cleaning: Crystal-clear windows enhance the overall appearance of your business. With Cumberland Cleaners, you can expect streak-free, spotless windows that let in natural light and offer a welcoming ambiance.
– Deep Cleaning: From post-construction cleanups to thorough seasonal cleaning, Cumberland Cleaners has you covered. We utilize advanced equipment and techniques to tackle even the most challenging cleaning tasks effectively.
– Specialized Cleaning: Some businesses require specialized cleaning services, such as medical facility sanitation or industrial cleaning. Cumberland Cleaners has the expertise and resources to handle such unique requirements.
Request Your Janitorial Service
Why Choose Cumberland Cleaners For Your Janitorial Services in Crossville?
Experience and Expertise
Cumberland Cleaners has been a trusted name in the commercial cleaning industry for years. Our team of highly trained professionals possesses extensive experience and expertise in delivering exceptional cleaning services. We understand the specific needs and challenges faced by businesses in Crossville, TN, and are dedicated to providing tailored solutions for all your commercial cleaning needs.
Comprehensive Cleaning Solutions
From routine cleaning to specialized services, Cumberland Cleaners offers a wide range of cleaning solutions to address every aspect of your business's cleanliness. Our flexible packages allow you to choose the services that align with your requirements and budget, ensuring maximum value for your investment.
Cutting-Edge Equipment & Eco-Friendly Practices
Cumberland Cleaners utilizes state-of-the-art equipment and eco-friendly cleaning practices to achieve superior results while minimizing environmental impact. By combining advanced technology with sustainable cleaning methods, We deliver a clean and healthy workspace without compromising on our commitment to the planet.
Customer Satisfaction
The success of Cumberland Cleaners is built on a foundation of customer satisfaction. We prioritize our client's needs and strive to exceed expectations in every aspect of your cleaning service. With our attention to detail, professionalism, and dedication to delivering outstanding results, Cumberland Cleaners has built a reputation for excellence in the Crossville, TN area.
Flexible Scheduling
Recognizing that every business has unique requirements, Cumberland Cleaners offers flexible scheduling options. Whether you need daily, weekly, or monthly cleaning services, we will work with you to create a cleaning plan that fits seamlessly into your business operations. Our team is committed to minimizing disruption and ensuring a smooth and efficient cleaning process.
Remember, a clean and organized work environment not only enhances productivity but also leaves a positive impression on clients and employees. With Cumberland Cleaners as your trusted partner, you can focus on what matters most – growing your business – while we take care of the cleaning.
Why settle for anything less than the best? Choose Cumberland Cleaners for all your commercial cleaning needs in Crossville, TN. Experience our exceptional service, attention to detail, and commitment to customer satisfaction.
Phone Number
+1 (931) 200-9964
Our Address
4025 Lantana Road Crossville, TN 38572
Email
cumberlandcleaners.tn@gmail.com