Commercial Cleaning Service in Crossville, TN
Cumberland Cleaners is the trusted name in commercial cleaning services in Crossville, TN,. With a focus on excellence and meticulous attention to detail, we offer a comprehensive range of cleaning solutions for all types of commercial properties.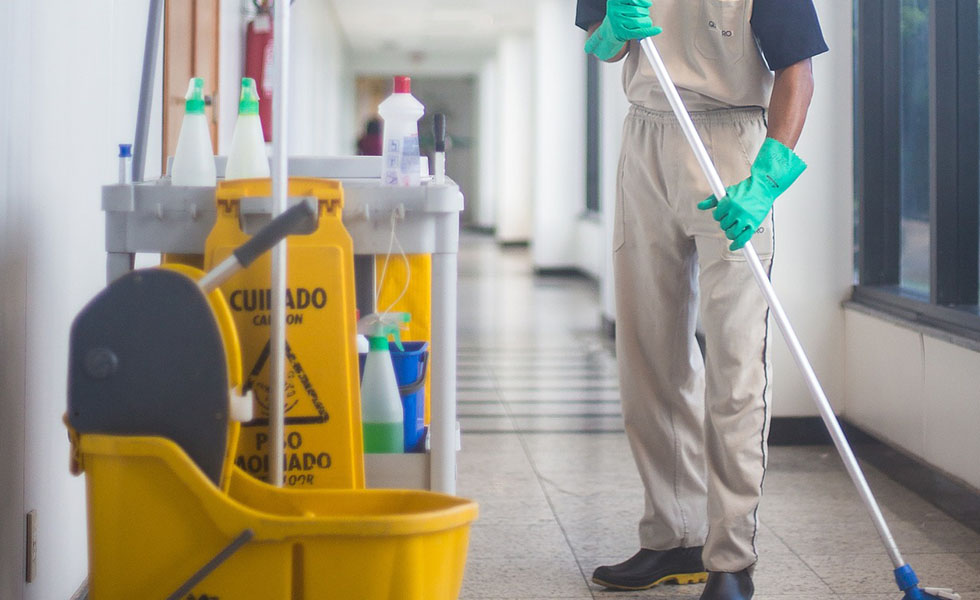 Discover Cumberland Cleaners: Your Premier Choice for Commercial Cleaning Services in Crossville, TN
Maintaining a clean and sanitary workspace is essential for any business. However, as a busy business owner, it can be challenging to allocate time and resources to handle cleaning tasks effectively. That's where professional commercial cleaning services come in. In Crossville, TN, there is one name that stands out as the leading provider of top-quality commercial cleaning services: Cumberland Cleaners.
Why Business Owners Need Professional Commercial Cleaning Services:
Ensuring a Healthy and Productive Work Environment: A clean workplace promotes the health and well-being of employees and clients alike. Professional commercial cleaning services can effectively eliminate dust, allergens, and pathogens that can lead to illnesses. By maintaining a healthy environment, businesses can reduce absenteeism, boost productivity, and enhance employee satisfaction.
First Impressions Matter:

When clients or potential business partners visit your facility, the cleanliness and appearance of your workspace leaves a lasting impression. Professional commercial cleaners possess the expertise and specialized equipment to deliver a spotless and inviting environment. A clean workplace reflects professionalism, attention to detail, and a commitment to excellence, helping you make a positive impression on employees and visitors.
Types of Commercial Cleaning Services Offered:
Regular Cleaning Services:

Cumberland Cleaners provides comprehensive regular cleaning services tailored to meet your specific needs. This includes routine dusting, vacuuming, mopping, and sanitizing of common areas, restrooms, offices, and more. By maintaining a regular cleaning schedule, you can ensure that your workspace remains tidy and presentable at all times.

Floor Care and Maintenance:

From carpets to hard floors, Cumberland Cleaners offers expert floor care services. This includes professional carpet cleaning, floor stripping, waxing, and buffing. By preserving the appearance and extending the lifespan of your floors, our team can help you create a clean and polished environment that showcases your business in the best possible light.

Window and Glass Cleaning:

Streak-free, sparkling windows contribute to the overall cleanliness and aesthetic appeal of your establishment. At Cumberland Cleaners, we employ skilled technicians equipped with the necessary tools and techniques to deliver exceptional window and glass cleaning services. We will ensure your windows are crystal clear, providing unobstructed views and allowing natural light to brighten your space.

Specialized Cleaning Services:

In addition to regular cleaning tasks, Cumberland Cleaners offers specialized services to cater to specific industries or situations. Whether you require deep cleaning of healthcare facilities, post-construction cleaning, or customized cleaning solutions for industrial spaces, we have the expertise and resources to meet your unique requirements.
Request Commercial Cleaning Service
Why Choose Cumberland Cleaners for Your Commercial Cleaning Service in Crossville?
Experience and Expertise
Cumberland Cleaners has been a trusted name in the commercial cleaning industry for years. Our team of highly trained professionals possesses extensive experience and expertise in delivering exceptional cleaning services. We understand the specific needs and challenges faced by businesses in Crossville, TN, and are dedicated to providing tailored solutions for all your commercial cleaning needs.
Comprehensive Cleaning Solutions
From routine cleaning to specialized services, Cumberland Cleaners offers a wide range of cleaning solutions to address every aspect of your business's cleanliness. Our flexible packages allow you to choose the services that align with your requirements and budget, ensuring maximum value for your investment.
Cutting-Edge Equipment & Eco-Friendly Practices
Cumberland Cleaners utilizes state-of-the-art equipment and eco-friendly cleaning practices to achieve superior results while minimizing environmental impact. By combining advanced technology with sustainable cleaning methods, We deliver a clean and healthy workspace without compromising on our commitment to the planet.
Customer Satisfaction
The success of Cumberland Cleaners is built on a foundation of customer satisfaction. We prioritize our client's needs and strive to exceed expectations in every aspect of your cleaning service. With our attention to detail, professionalism, and dedication to delivering outstanding results, Cumberland Cleaners has built a reputation for excellence in the Crossville, TN area.
Flexible Scheduling
Recognizing that every business has unique requirements, Cumberland Cleaners offers flexible scheduling options. Whether you need daily, weekly, or monthly cleaning services, we will work with you to create a cleaning plan that fits seamlessly into your business operations. Our team is committed to minimizing disruption and ensuring a smooth and efficient cleaning process.
Remember, a clean and organized work environment not only enhances productivity but also leaves a positive impression on clients and employees. With Cumberland Cleaners as your trusted partner, you can focus on what matters most – growing your business – while we take care of the cleaning.
Why settle for anything less than the best? Choose Cumberland Cleaners for all your commercial cleaning needs in Crossville, TN. Experience our exceptional service, attention to detail, and commitment to customer satisfaction.
Phone Number
+1 (931) 200-9964
Our Address
4025 Lantana Road Crossville, TN 38572
Email
cumberlandcleaners.tn@gmail.com