Janitorial Service in Crossville, TN
Cumberland Cleaners is the trusted name in commercial cleaning services in Crossville, TN,. With a focus on excellence and meticulous attention to detail, we offer a comprehensive range of cleaning solutions for all types of commercial properties.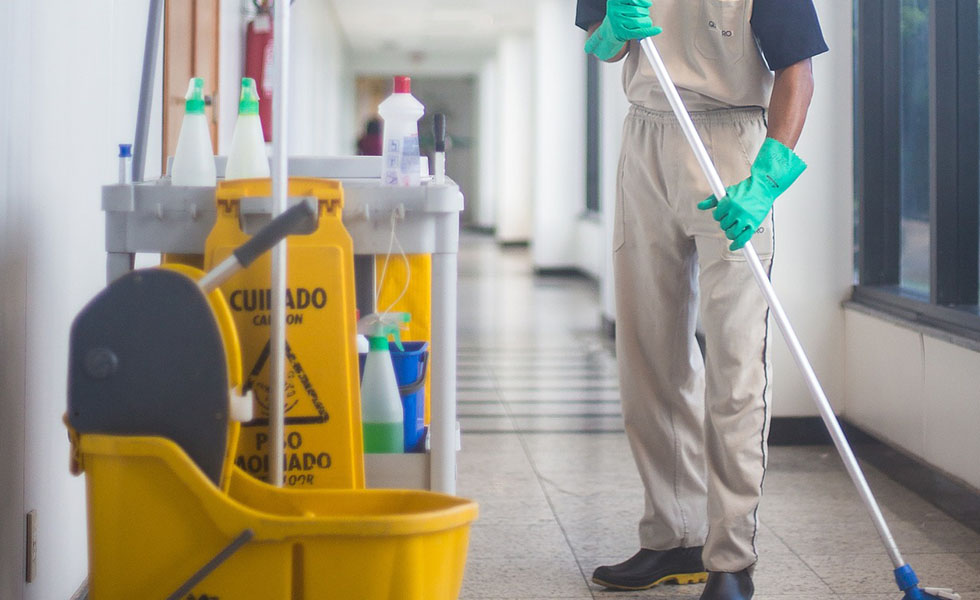 Elevate Your Business with Cumberland Cleaners: The Best Day Porter Service in Crossville, TN
Running a business comes with a multitude of responsibilities, and ensuring the cleanliness and maintenance of your premises is crucial for leaving a lasting impression on customers and employees. That's where a professional day porter service comes in. Cumberland Cleaners is the leading provider of day porter services in the Crossville, TN area, offering a range of comprehensive solutions tailored to meet the specific needs of your business.
What is a Day Porter Service?
A day porter service involves hiring a dedicated team of professionals who specialize in maintaining the cleanliness, appearance, and functionality of your business premises during regular business hours. Unlike traditional cleaning services that operate after hours, day porters are present throughout the day, ensuring that your business always looks its best.
The Importance of a Professional Day Porter Service
As a business owner, you strive to create an inviting and professional environment that fosters productivity and enhances customer satisfaction. Here are some key reasons why you need a professional day porter service for your business:
– Enhanced Cleanliness: A clean and well-maintained workplace not only improves the overall aesthetics but also promotes a healthier and safer environment for everyone. Day porters actively monitor high-traffic areas, restrooms, lobbies, and common spaces to promptly address spills, debris, and any potential hazards.
– Improved Customer Experience: First impressions matter, and a well-kept facility creates a positive perception among customers and clients. With a day porter service, you can ensure that your business space is consistently tidy, well-organized, and inviting, leaving a lasting impression on visitors.
– Efficient Facility Management: Day porters take care of various maintenance tasks, including restocking supplies, managing waste disposal, and addressing minor repairs. By offloading these responsibilities, you can focus on core business operations while ensuring a seamless and well-functioning facility.
Types of Day Porter Services Offered
1. Comprehensive Day Porter Services: Cumberland Cleaners offers a range of day porter services tailored to the unique needs of businesses in the Crossville, TN area. These services include:
2. Cleaning and Sanitization: Our experienced day porters meticulously clean and sanitize common areas, restrooms, break rooms, and other high-traffic zones. We employ industry-leading cleaning techniques and eco-friendly products to ensure a healthy and hygienic environment.
3. Floor Maintenance: Our skilled professionals are trained in floor care, including sweeping, mopping, buffing, and carpet cleaning. We help maintain the integrity and appearance of your floors, creating a polished and professional atmosphere.
4. Waste Management: Proper waste disposal is essential for maintaining a clean and organized workplace. Our day porters efficiently manage waste removal, ensuring that trash receptacles are emptied regularly, and recycling practices are followed.
5. Restocking Supplies: From restroom essentials to office supplies, our day porters keep track of inventory and restock as needed, ensuring that your employees and visitors have everything they need at their fingertips.
Request Your Day Porter Service
Why Choose Cumberland Cleaners For Your Day Porter Services in Crossville?
Experience and Expertise
Cumberland Cleaners has been a trusted name in the commercial cleaning industry for years. Our team of highly trained professionals possesses extensive experience and expertise in delivering exceptional cleaning services. We understand the specific needs and challenges faced by businesses in Crossville, TN, and are dedicated to providing tailored solutions for all your commercial cleaning needs.
Comprehensive Cleaning Solutions
From routine cleaning to specialized services, Cumberland Cleaners offers a wide range of cleaning solutions to address every aspect of your business's cleanliness. Our flexible packages allow you to choose the services that align with your requirements and budget, ensuring maximum value for your investment.
Cutting-Edge Equipment & Eco-Friendly Practices
Cumberland Cleaners utilizes state-of-the-art equipment and eco-friendly cleaning practices to achieve superior results while minimizing environmental impact. By combining advanced technology with sustainable cleaning methods, We deliver a clean and healthy workspace without compromising on our commitment to the planet.
Customer Satisfaction
The success of Cumberland Cleaners is built on a foundation of customer satisfaction. We prioritize our client's needs and strive to exceed expectations in every aspect of your cleaning service. With our attention to detail, professionalism, and dedication to delivering outstanding results, Cumberland Cleaners has built a reputation for excellence in the Crossville, TN area.
Flexible Scheduling
Recognizing that every business has unique requirements, Cumberland Cleaners offers flexible scheduling options. Whether you need daily, weekly, or monthly cleaning services, we will work with you to create a cleaning plan that fits seamlessly into your business operations. Our team is committed to minimizing disruption and ensuring a smooth and efficient cleaning process.
Remember, a clean and organized work environment not only enhances productivity but also leaves a positive impression on clients and employees. With Cumberland Cleaners as your trusted partner, you can focus on what matters most – growing your business – while we take care of the cleaning.
Why settle for anything less than the best? Choose Cumberland Cleaners for all your commercial cleaning needs in Crossville, TN. Experience our exceptional service, attention to detail, and commitment to customer satisfaction.
Phone Number
+1 (931) 200-9964
Our Address
4025 Lantana Road Crossville, TN 38572
Email
cumberlandcleaners.tn@gmail.com