Professional Commercial Floor Cleaning Services in Crossville, TN
Cumberland Cleaners is the trusted name in commercial cleaning services in Crossville, TN,. With a focus on excellence and meticulous attention to detail, we offer a comprehensive range of cleaning solutions for all types of commercial properties.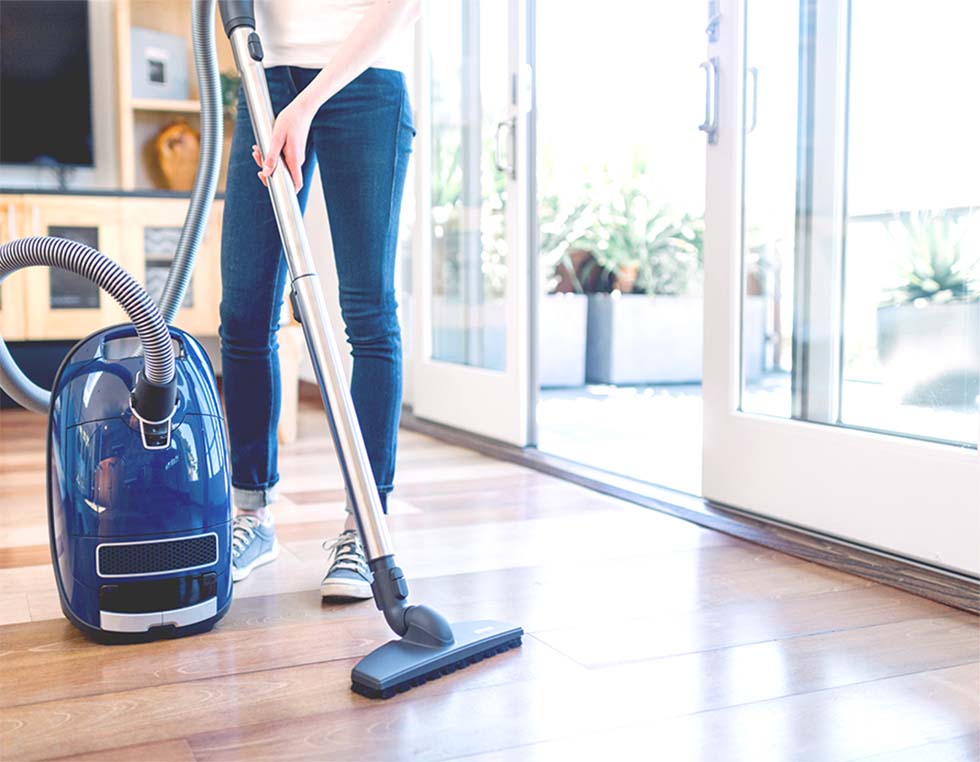 Cumberland Cleaners: Your Comprehensive Solution for Immaculate Floors
Cumberland Cleaners takes pride in delivering an extensive array of specialized floor cleaning solutions, crafted to meet and exceed the unique needs of your spaces. From the deep cleansing of carpets to the meticulous care of hard surfaces, our portfolio of services encompasses everything necessary to rejuvenate and maintain your floors' aesthetics and longevity.
Carpet and Upholstery Refreshment Services
Transform your carpets and upholstery from dull to dazzling with Cumberland Cleaners' meticulous cleaning services. Our process is not merely about surface appeal; it's a health-focused intervention. Every inch of your carpets can harbor invisible threats like dust mites, pet dander, dirt, and remnants of food spills. These elements can embed themselves deeply into the fibers, turning your carpets into hotbeds for microbes and allergens. Ordinary vacuums may falter, but our comprehensive 8-step cleaning regimen doesn't. It reaches deep, eradicates the unwanted guests, and revitalizes your carpets. By choosing our advanced methods, which prioritize the integrity of your carpet's PH balance and offer a shield against future stains, you're not just cleaning; you're preserving.
Hardwood Floor Revitalization
The luster of your hardwood floors is a statement of elegance that deserves nothing but the finest care. At Cumberland Cleaners, our team of dedicated professionals is adept at restoring the natural glow of your hardwood floors without resorting to abrasive chemicals. Our approach is gentle yet effective, employing only the finest quality products designed to enhance and protect your floors' natural beauty and resilience for years to come.
Tile and Grout Restoration
The original luster of your tile floors shouldn't be a thing of the past. Cumberland Cleaners has the expertise to revive the brilliance of your tile and grout. Our professional cleaning teams harness the power of advanced, enzyme-based solutions and employ specialized techniques to breathe new life into your tiles, eliminating grime and restoring them to their original splendor.
Premier Upholstery Cleaning Experience
Our clientele—both residential and commercial—continuously attest to the transformative impact of Cumberland Cleaners' upholstery services. Forget the disappointment of DIY endeavors; our professional techniques ensure a deeper, more vibrant clean, leaving your furnishings looking and feeling revitalized. Trust Cumberland Cleaners to restore your upholstery to its pristine state with a touch of professionalism that stands out.
When it comes to maintaining the health, cleanliness, and allure of your floors and furnishings, Cumberland Cleaners is the partner you need. For an environment that shines in cleanliness and hygiene, invite us into your home or business. Choose Cumberland Cleaners Floor Cleaning Services—the pinnacle of floor and upholstery care.
Request Commercial Cleaning Service
Why Choose Cumberland Cleaners for Your Commercial Cleaning Service in Crossville?
Experience and Expertise
Cumberland Cleaners has been a trusted name in the commercial cleaning industry for years. Our team of highly trained professionals possesses extensive experience and expertise in delivering exceptional cleaning services. We understand the specific needs and challenges faced by businesses in Crossville, TN, and are dedicated to providing tailored solutions for all your commercial cleaning needs.
Comprehensive Cleaning Solutions
From routine cleaning to specialized services, Cumberland Cleaners offers a wide range of cleaning solutions to address every aspect of your business's cleanliness. Our flexible packages allow you to choose the services that align with your requirements and budget, ensuring maximum value for your investment.
Cutting-Edge Equipment & Eco-Friendly Practices
Cumberland Cleaners utilizes state-of-the-art equipment and eco-friendly cleaning practices to achieve superior results while minimizing environmental impact. By combining advanced technology with sustainable cleaning methods, We deliver a clean and healthy workspace without compromising on our commitment to the planet.
Customer Satisfaction
The success of Cumberland Cleaners is built on a foundation of customer satisfaction. We prioritize our client's needs and strive to exceed expectations in every aspect of your cleaning service. With our attention to detail, professionalism, and dedication to delivering outstanding results, Cumberland Cleaners has built a reputation for excellence in the Crossville, TN area.
Flexible Scheduling
Recognizing that every business has unique requirements, Cumberland Cleaners offers flexible scheduling options. Whether you need daily, weekly, or monthly cleaning services, we will work with you to create a cleaning plan that fits seamlessly into your business operations. Our team is committed to minimizing disruption and ensuring a smooth and efficient cleaning process.
Remember, a clean and organized work environment not only enhances productivity but also leaves a positive impression on clients and employees. With Cumberland Cleaners as your trusted partner, you can focus on what matters most – growing your business – while we take care of the cleaning.
Why settle for anything less than the best? Choose Cumberland Cleaners for all your commercial cleaning needs in Crossville, TN. Experience our exceptional service, attention to detail, and commitment to customer satisfaction.
Phone Number
+1 (931) 200-9964
Our Address
4025 Lantana Road Crossville, TN 38572
Email
cumberlandcleaners.tn@gmail.com